A relaxing, cultural and gastronomic stay...
In between two strokes in our swimming pool, you will be spoiled for choice regarding your getaways. Our property, ideally located in Drôme Provençale, is surrounded by natural treasures and architectural gems: national parks, lavender fields, century-old castles, medieval villages, quality crafts and renowned gastronomy. Here is a short selection to whet your appetite, but the list is far from exhaustive!
Châteauneuf de Mazenc (just in front!)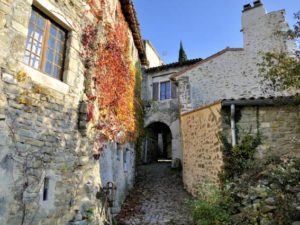 Located just in front of our property, halfway up a hill, this beautifully restored medieval village is a must-see! A lovely 30-minute walk through the fields takes you there ...
Arnaud Soubeyran Nougat Museum, Montélimar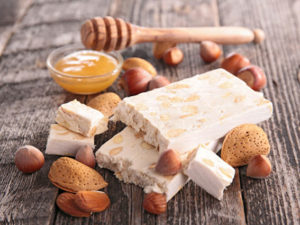 A visit to Drôme Provençale is not complete without a visit to a nougat factory. Discover the world of nougat, at the heart of the oldest factory in Montélimar, that of the Soubeyran! (20 min).
Horseback rides through the lavender fields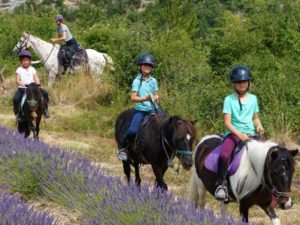 Only a few kilometers from us, young and old will find their happiness during splendid horseback rides in the heart of the generous nature of Drôme Provençale ...
Nyons, a gourmet journey in the land of olive trees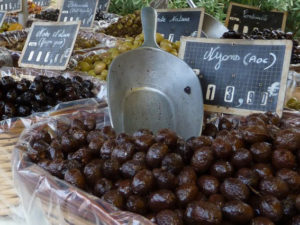 Nyons is renowned for its black olives (AOC) and olive oil with an incomparable taste. The city also called "little Nice" enjoys an idyllic Mediterranean climate where it is good to stroll ... (40 min).
Thrills: the astonishing crocodile farm in Pierrelatte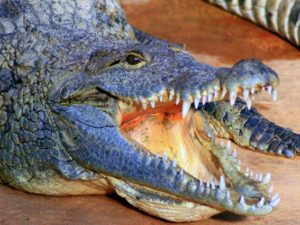 With a tropical greenhouse of 8,000 m2, the Pierrelatte crocodile farm is home to 12 of the 23 species of crocodilians recorded in the world, as well as various tropical birds and fish.
Dieulefit, the land of the potters!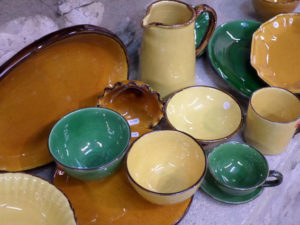 About 10 km from our estate is Dieulefit, classified as "craft and art city"; there, the ancestral art of ceramics is still very much alive .... Discover it through the cobbled streets of the city ...
Le Poët Laval, one of the most beautiful villages of France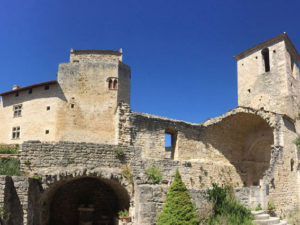 Classified "one of the most beautiful villages of France", the fortified village of Poët-Laval, dominated by its imposing medieval fort, is a must-see! ... Only 10 km from our property.
Serenity: The abbaye Notre-Dame d'Aiguebelle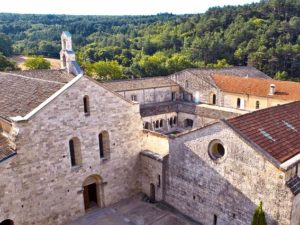 Serenity and peace, the two key words of this place nestled in the heart of lush greenery. Twenty monks live in this 12th century Cistercian abbey and they make their own local products (30 min).
Trekking and climbing in the Baronnies Provençales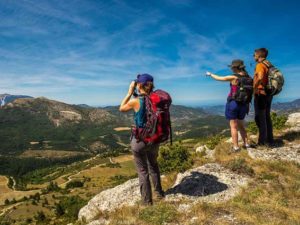 After visiting Nyons, set off on an adventure on the scented trails of the Baronnies Provençales regional natural park; its cliffs also provide an exceptional setting for rock climbing.
A little further: Avignon, the ancient city of the Popes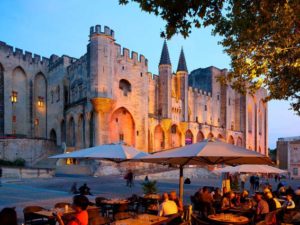 We are leaving the Drôme Provençale to dance on the Avignon bridge! ... The famous city of the Popes is located only 1 hour from us, it would be a pity to miss out on this visit!
La Roche Saint Secret Béconne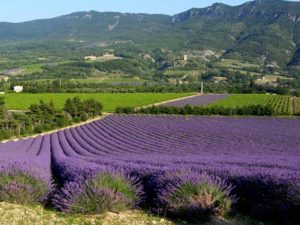 In addition to its Gallo-Roman remains, the Roche Saint Secret Béconne (25 minutes from our home) offers travelers a dream landscape made up of vineyards, apricot trees and lavender fields. Don't forget your cameras!
"La Vieille Mule", an organic beer factory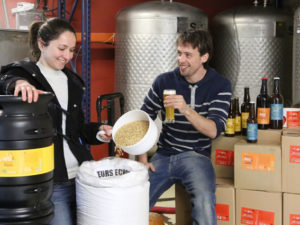 La "vieille mule" is the story of a passion for organic beer made with spring water and local malt. Visit the factory and let yourself be tempted by this special beverages; white, blonde, amber ... (10 km away)
"Délices au Miel", playful visit of the Bompard honey factory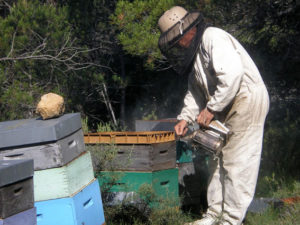 The Bompard family opens the doors of their honey factory for you to discover their profession and their passion. The goal is to learn in a playful way while exploring the world of beekeeping ... (30 min)
The castles of Drôme: Grignan, Suze la Rousse...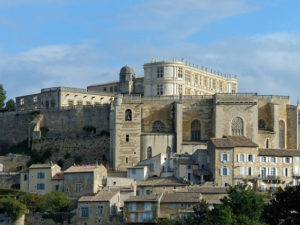 The Drôme Provençale is also the land of castles perched on hills. Suze-la-Rousse, Grignan and La Garde Adhémar are historical as well as panoramic visits. (20 to 40 min).
The Camargue: the sea 2 hours from us only!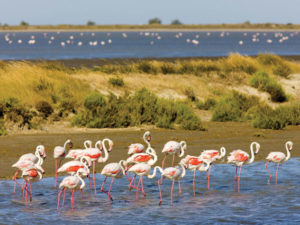 ... And if the "big blue" calls you, know that it is not very far from us. 2 hours away, the Camargue awaits you with its unique landscapes where the locals live in harmony with birds, horses and bulls ..